Writing Historical Fiction
Grades 5-7, 120-240min
In the Writing Historical Fiction project, students interview an adult family member or neighbor about their experience with a significant historical tragedy as a child or young adult. Students research the event and combine facts with their interview responses to craft a historical fiction narrative told from the perspective of their interview subject. This project closely aligns with Christopher Paul Curtis' "The Watsons Go to Birmingham", but can be adapted to fit other historical fiction novels as well.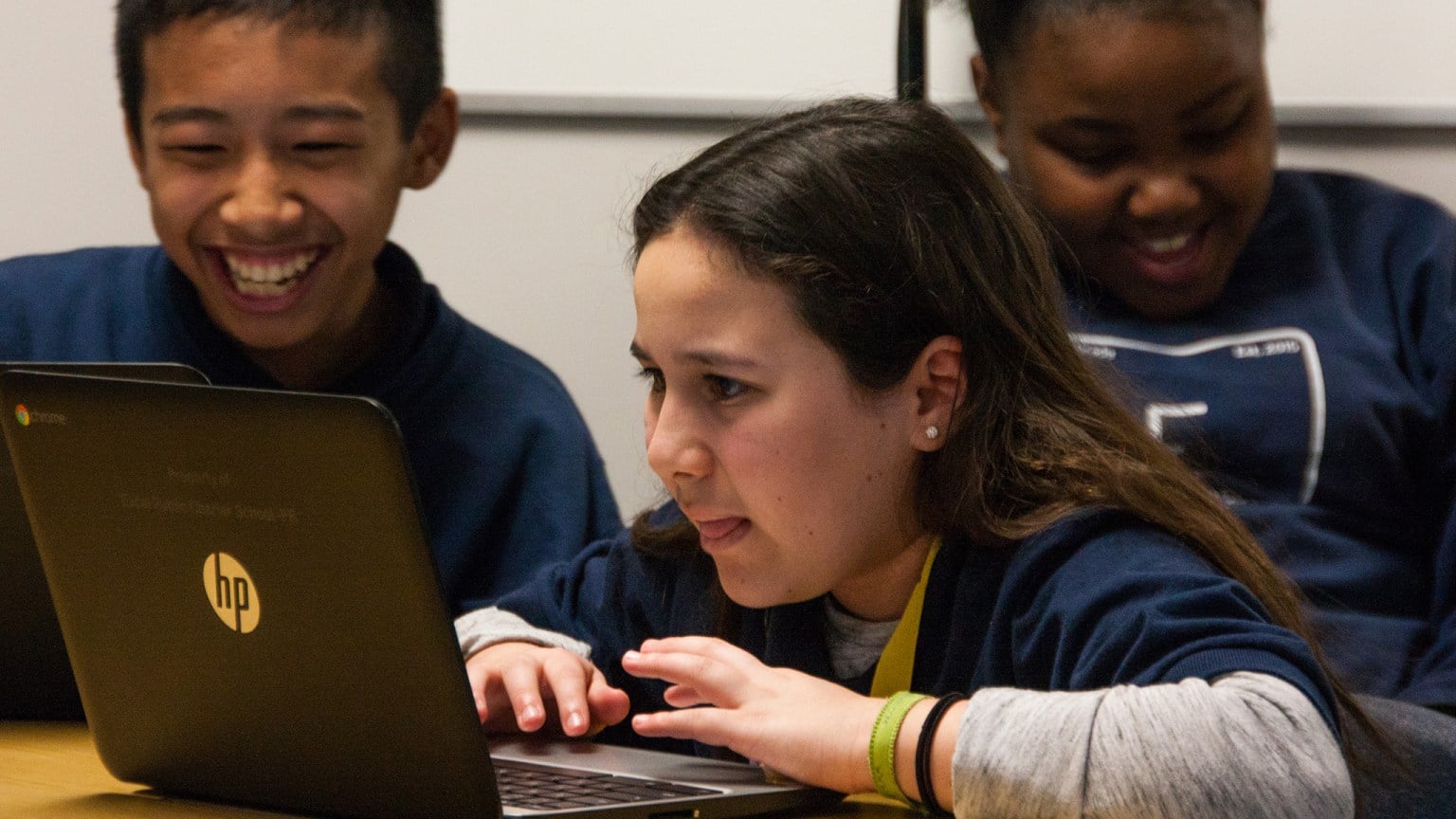 Topics addressed
Writing historical fiction
Interviewing someone about a moment in their life
Researching a historic event
Soliciting and integrating feedback
Primary CT concept: abstraction. Students learn a lot of the factual details about the tragedy they're writing about, but their goal is to portray the event through the eyes of their interview subject, forcing them to abstract away many of the finer details and focus instead on emotion and reaction.
Students will be able to
Write a historical fiction narrative based on an interview and research
Write and ask interview questions to establish details for their story
Research a historic event to find key details that fit into their story
Collect meaningful feedback and integrate it into their story
Materials
Prep
The materials provided for this lesson assume your students are currently reading "The Watsons Go To Birmingham". If this is not the case, these materials will need to be tweaked.
Suggested lesson breakdown
This project can be spaced out over a few days or over a few weeks.
Day one

15min – introduce project using PowerPoint presentation, assign interview as homework

Day two

30min – students research the event their interview subject selected. history.com is a wonderful resource for many of the events suggested in the work packet.

Day three

30-60min – students write the first draft of their narrative. Assign collecting feedback from their interview subject as homework.

Day four

30-90min – students incorporate the feedback they received into a final draft. Students can share their stories with the class as time allows.
Common Core standards